The innovation landscape of artificial intelligence [Report]
High-tech IT technologies, such as big data, the Internet of Things, and AI, are accelerating the digital transformation by leading an intelligent hyper-connected society and enabling the convergence of technology and business. With the rapid growth of AI innovation, AI applications are also expanding in various ways across industries and in our lives.
Clarivate and KAIST'S experts have created an exclusive report gathering insightful commentary on the AI IP trends, including a focus on differences by country. Throughout the articles of this report, you will find more information on the following topics:

• Big wave: Digital innovation and AI
• AI innovation
• Major AI technologies in each country
• Global changes and major issues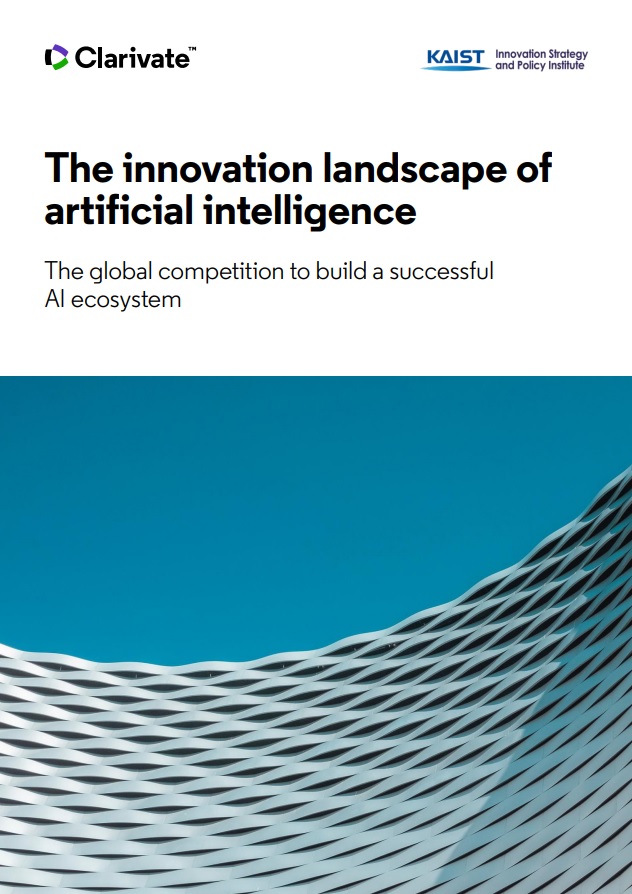 Download the report now.