How customer experience drives competitive advantage
As business cycles accelerate, budgets tighten and clients expect more, it is difficult to lead an industry while also delivering a best-in-class customer experience. Yet, a high-quality customer experience that generates return business and loyalty is key to success.
When confronted with these pressures, IP law firm Knobbe Martens focused on building a customer-first strategy, which equipped them to thrive in the evolving business environment.

In the white paper, How customer experience drives competitive advantage, Jeff Van Hoosear, Partner, Knobbe Martens, and Kerri Nelson, Chief Strategy Officer, Clarivate, discuss how CX services and practices such as Customer Journey Mapping can provide deep insights for enhancements that lead companies to:

Higher revenue

Better retention rates

Improved margins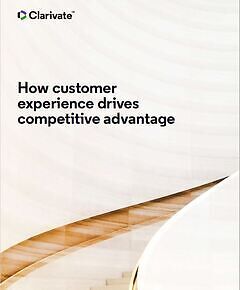 Complete the form below to download the whitepaper.