25 – 26 May 2021
Gulf Standard Time I ONLINE
Clarivate Virtual Innovation Forum
Using IP to drive strategic advantage across Middle East, Africa & Russia

Clarivate Virtual Innovation Forum brings together key stakeholders from across the innovation lifecycle including government, academia, industry, the intellectual property (IP) fraternity and research & development organisations, to share insights on emerging innovation trends and priorities.

This is your chance to hear from leading intellectual property thought-leaders, as they share with you latest trends and strategies for patent discovery and innovation, protection and management, IP commercialisation and other topical IP issues.

The event gathers 100+ key regional players from the world of innovation, including IP Directors, IP Heads, Heads of Innovation, R&D Directors and Directors of Strategy.

Join us on 25 - 26 May virtually to unlock the full potential of your IP.
Confirmed speakers: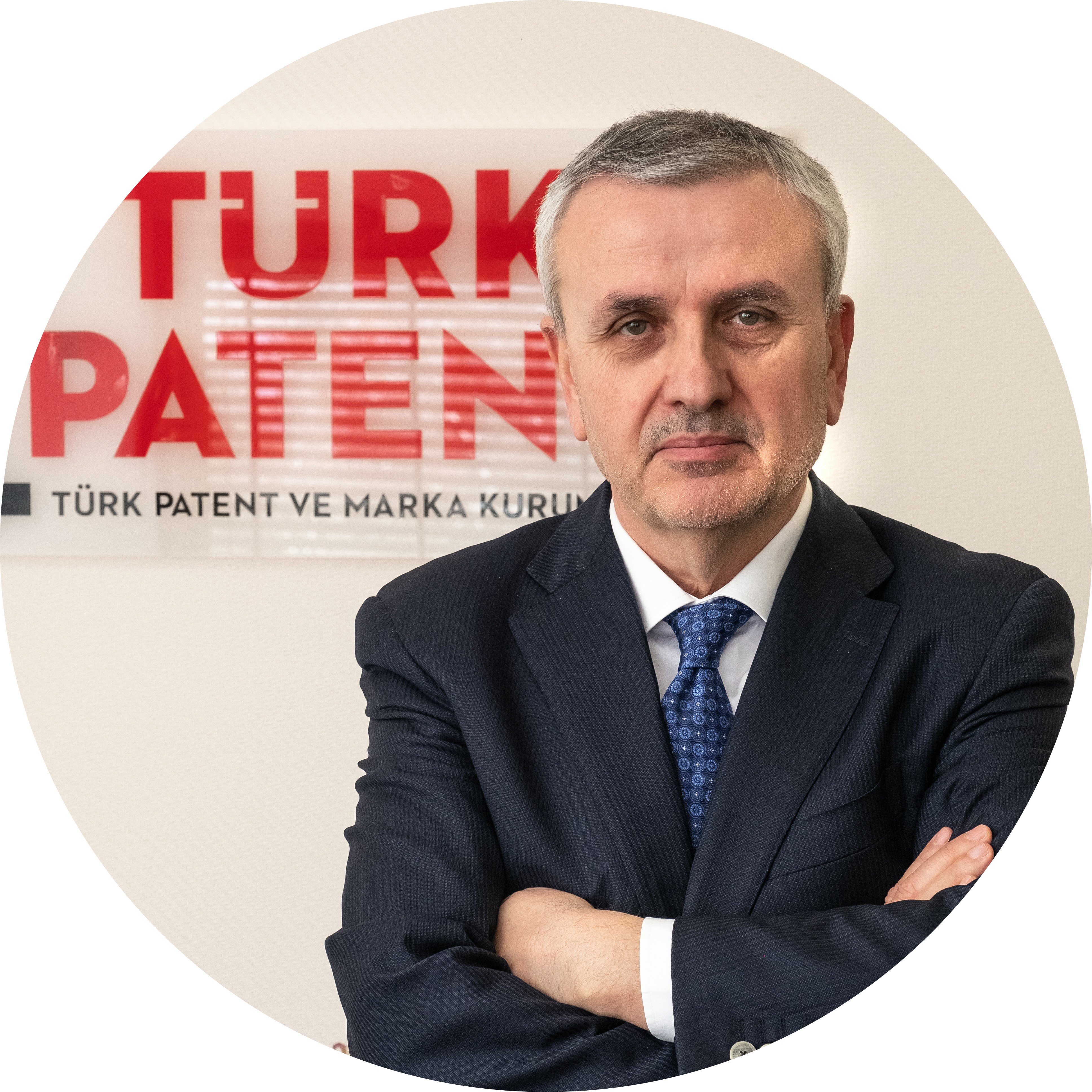 Habip Asan
President, Turkish Patent and Trademark Office, Turkey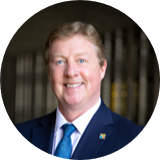 Dr. Kevin E. Cullen
VP of Innovation and Economic Development (I&ED), King Abdullah University of Science and Technology (KAUST), Saudi Arabia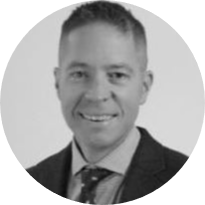 Mike Brady
Chief Commercial Officer and Board Director & Secretary, Trillion LLC, United States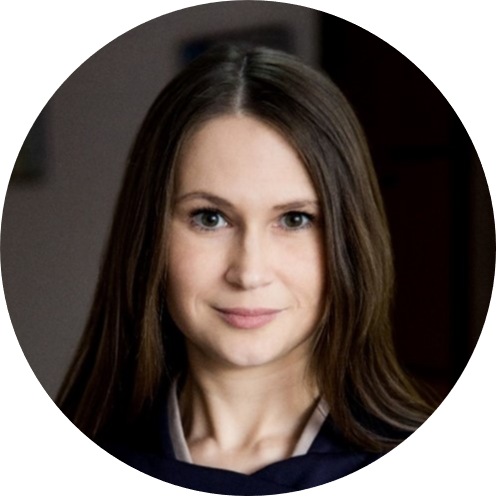 Mariia Bogomolova
Head of Intellectual Property, SIBUR, Russia

Dr Iyad Alzaharnah
Director General – Innovation & Technology Transfer, King Fahd University of Petroleum Minerals (KFUPM), Saudi Arabia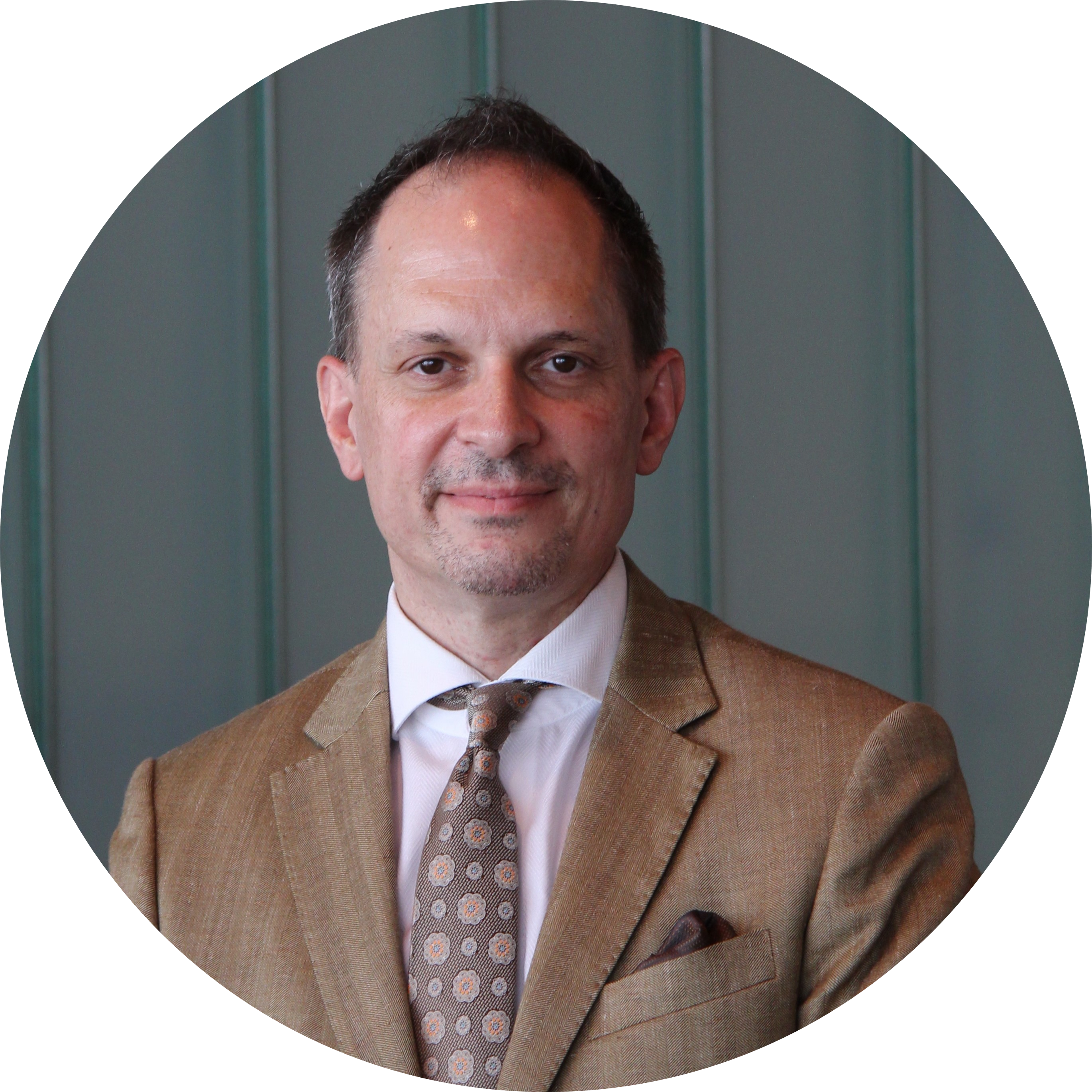 John Taylor McEntire
Director - Industry Development and Knowledge Transfer (IDKT), Qatar Foundation Research, Development & Innovation, Qatar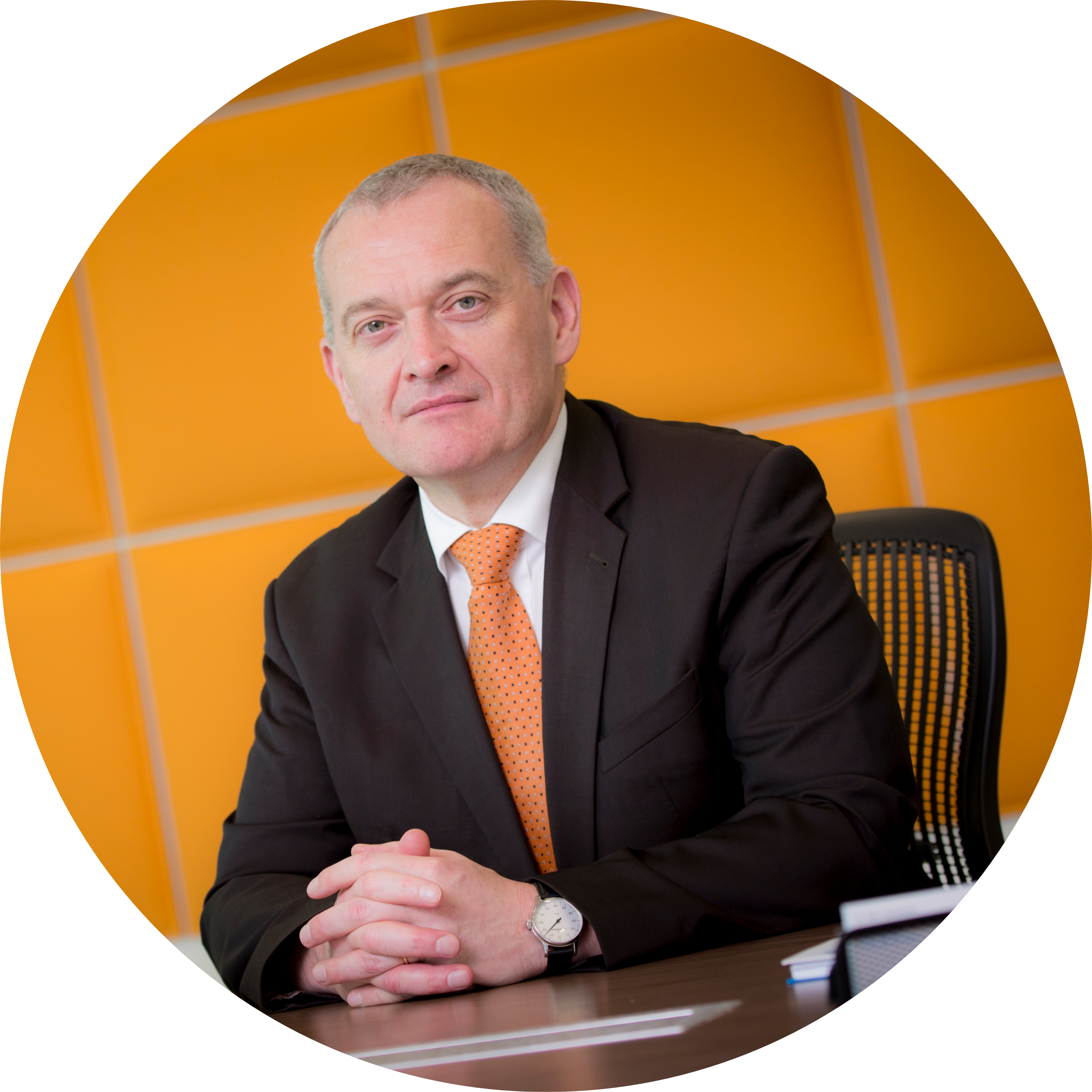 Dr. Marc VERMEERSCH
Executive Director, Qatar Environment & Energy Research Institute, Qatar

Dr. Maged Ghoneima
Executive Director, iHUB (Innovation Hub) - Ain Shams University, Egypt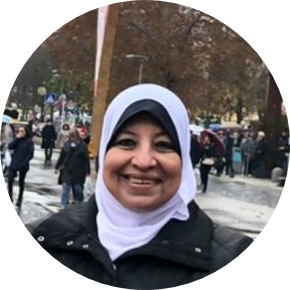 Dr. Mona Yahia
President, Egyptian Patent Office, Egypt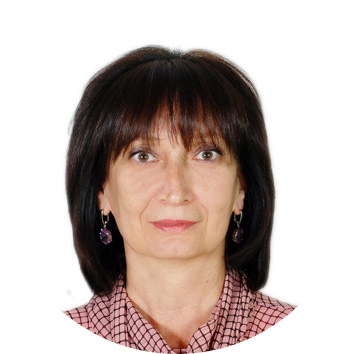 Gulnara Rustamova
Advisor to the Head, Azerbaijan Patent Office, Azerbaijan

Dr. Amer Al-Hinai
Associate Professor and Deputy Vice-Chancellor for Postgraduate Studies & Research (DVC-PSR) Sultan Qaboos University, Oman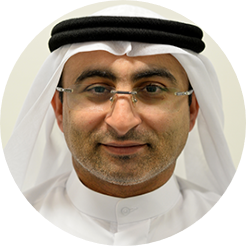 Prof. Ahmed Murad
Associate Provost for Research, United Arab Emirates University (UAEU), U.A.E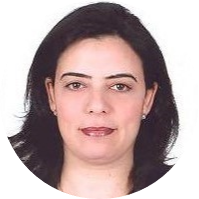 Dr. Nefissa Chakroun
IP & Innovation Program Manager at Qatar National Research Fund, Qatar Foundation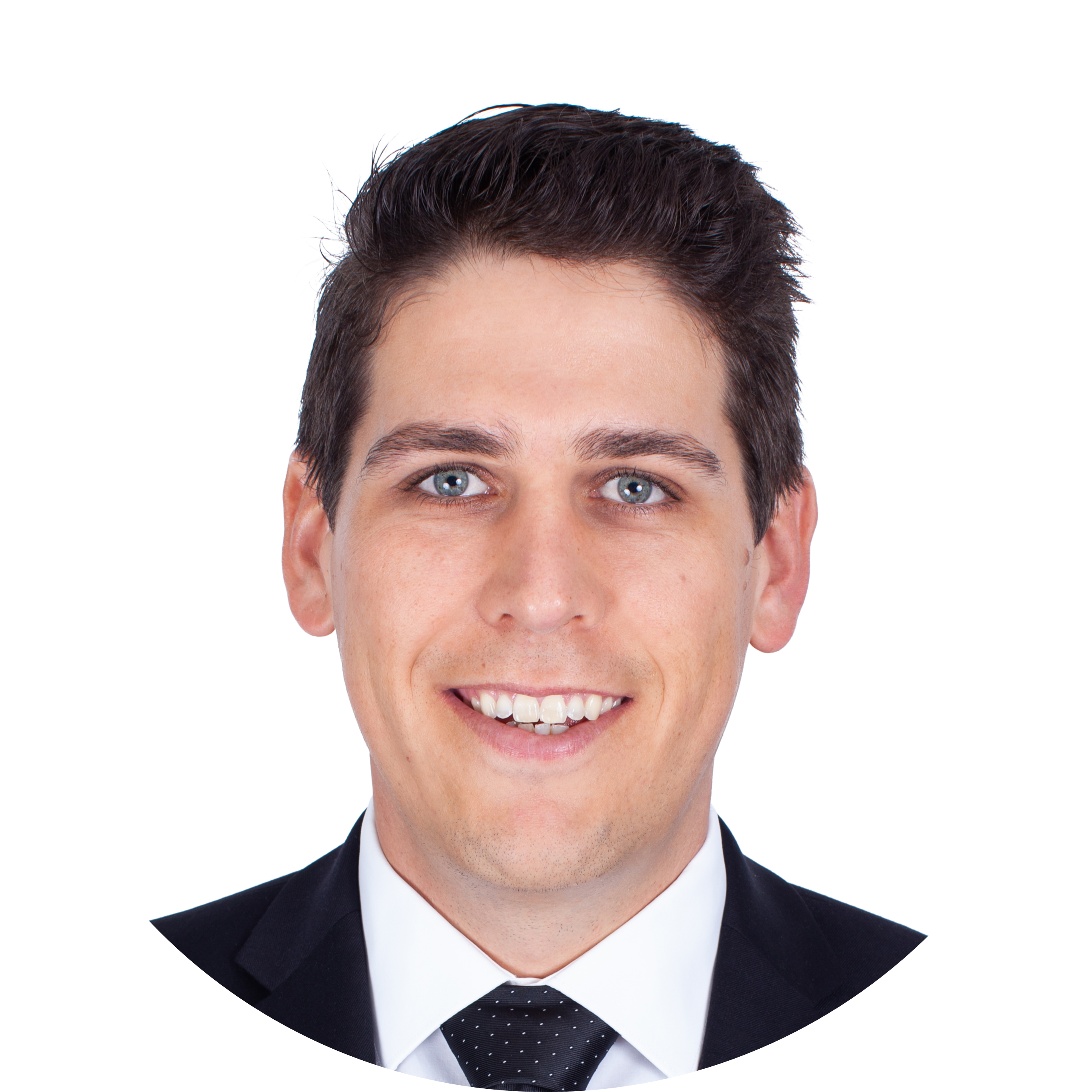 Herman van Schalkwyk
Partner, Spoor and Fisher, South Africa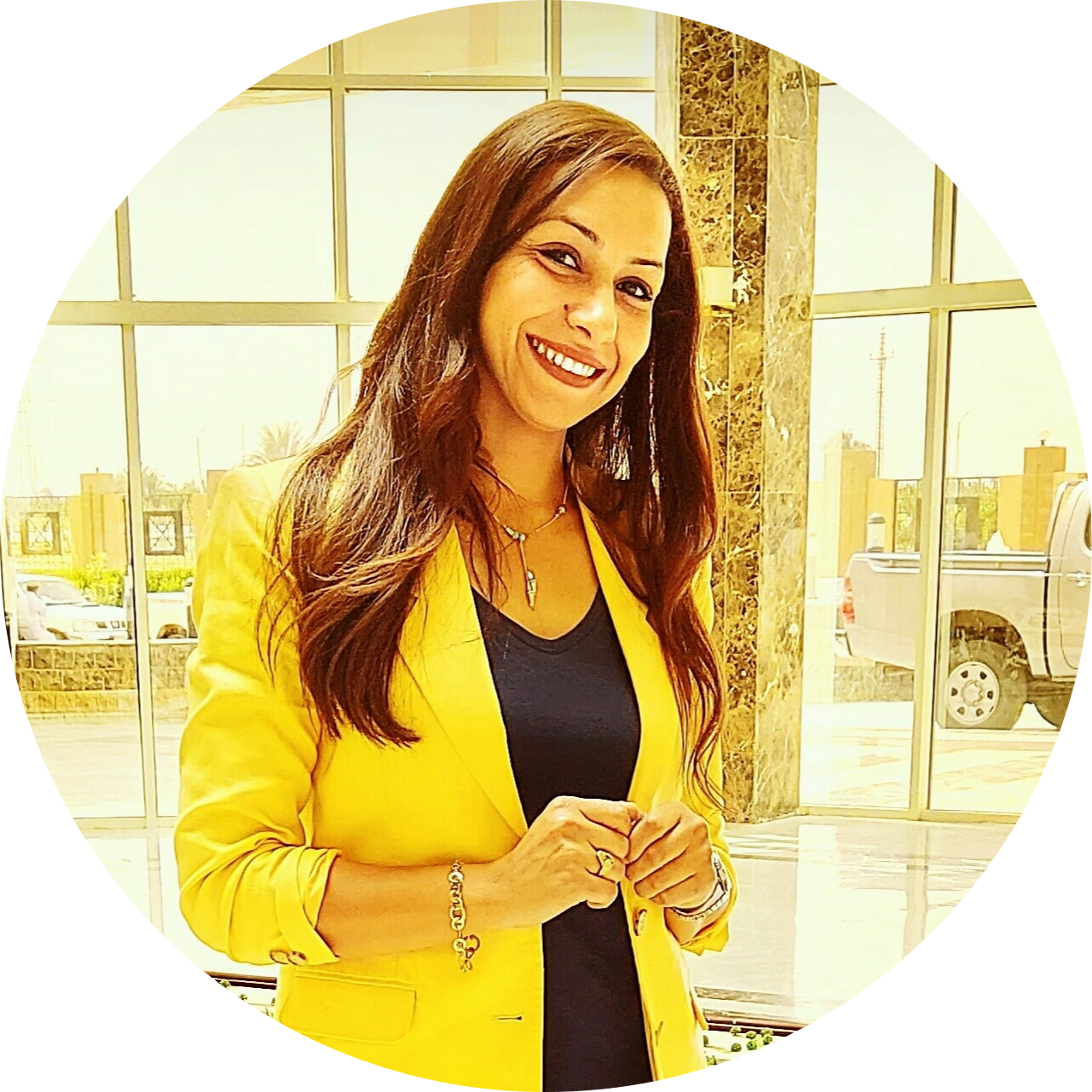 Menna-t-allah Morsy Hussein El-Kotamy
International Cooperation Coordinator, Academy of Scientific Research and Technology of Egypt, Egypt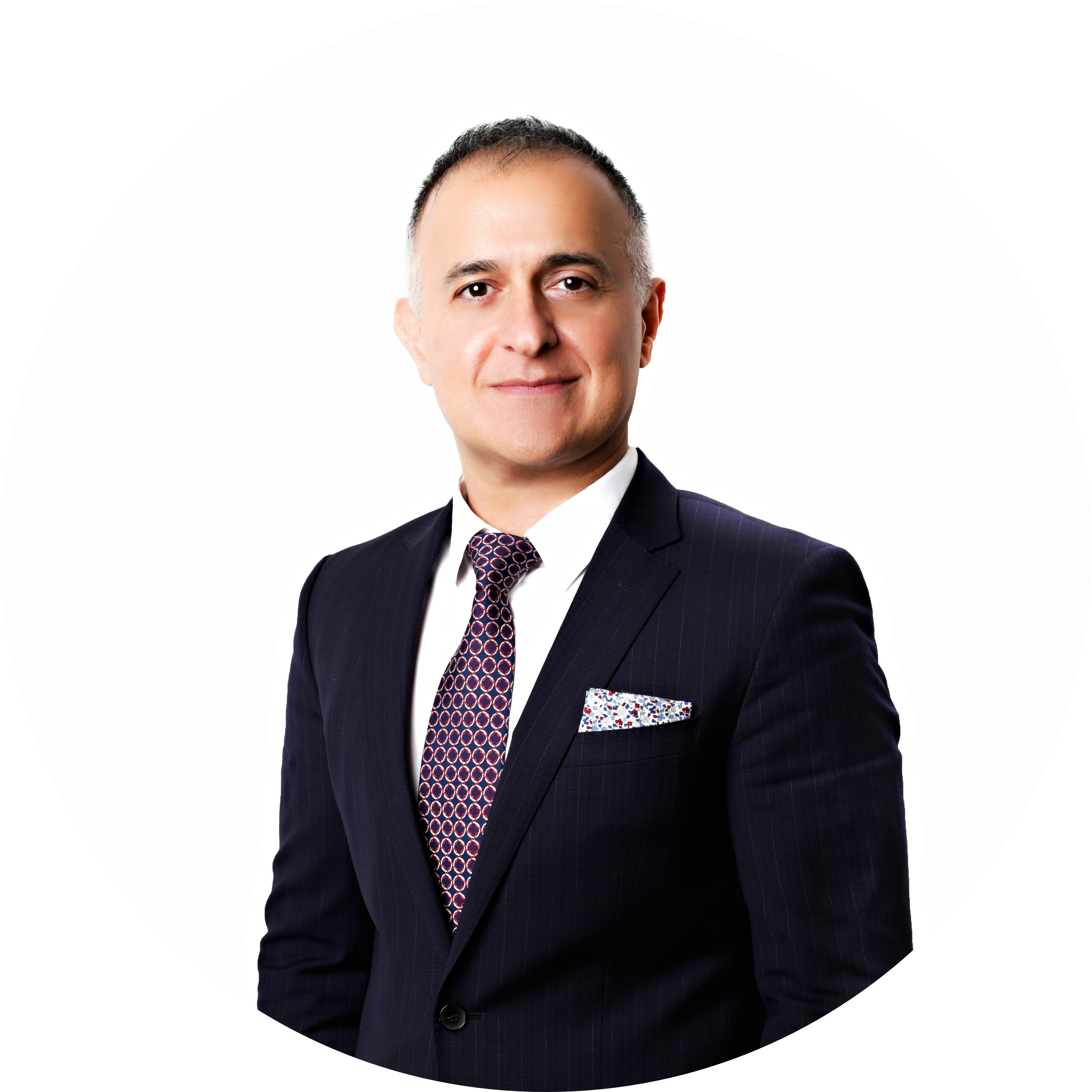 Zayd Alathari
Head of IP Office & Partner, Mohammed Al-Ghamdi Law Firm - In Association with Norton Rose Fulbright US LLP, Saudi Arabia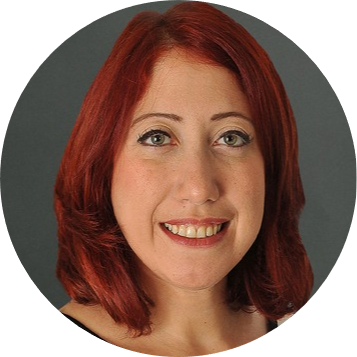 Ahu Guneyli
Partner, Erdem, Kaya & Partners / SCH-Legal, Turkey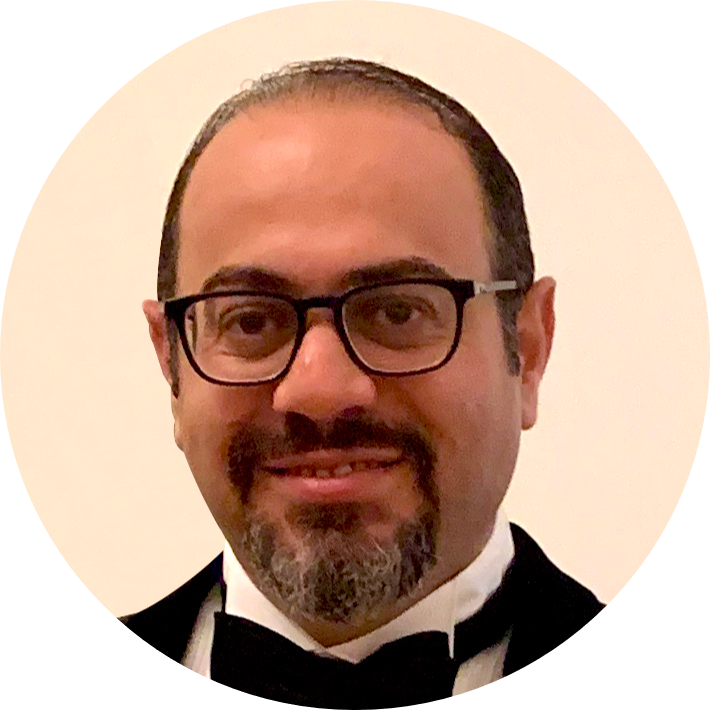 Ahmad Saleh
Partner, Head of Patents & Designs (R&D and Innovation), Al Tamimi & Company, United Arab Emirates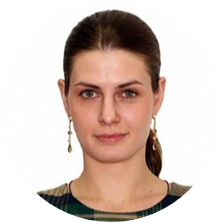 Lyubov Grineva
Intellectual Property, SIBUR, Russia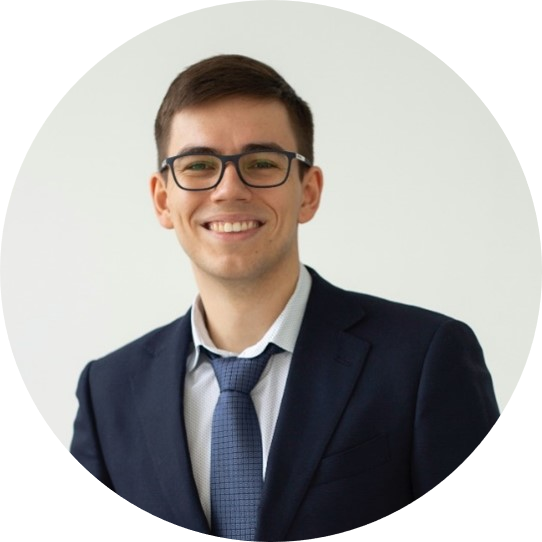 Danila Bukhalkin
Intellectual Property, SIBUR, Russia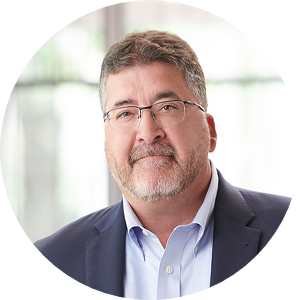 Jeff Roy
President – IP Group, Clarivate, United States

Sean Poulley
Senior VP of Product, Clarivate, United States

Rob Davey
VP Strategy, IP Group, Clarivate, United Kingdom

Jim Belfiore
Senior VP - Advisory & Analytics, Clarivate, United States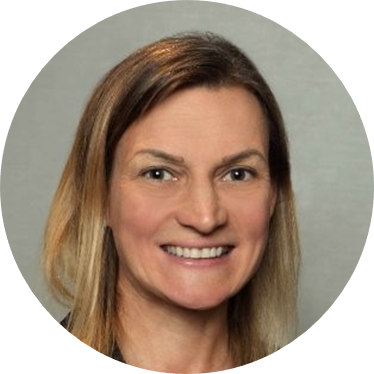 Marilyn Johnson
Sr. Director, Global Sustainability, Clarivate, United States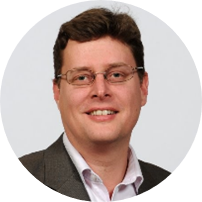 Richard Lambert
Senior Director of Government Relations - IP Group, Clarivate, United Kingdom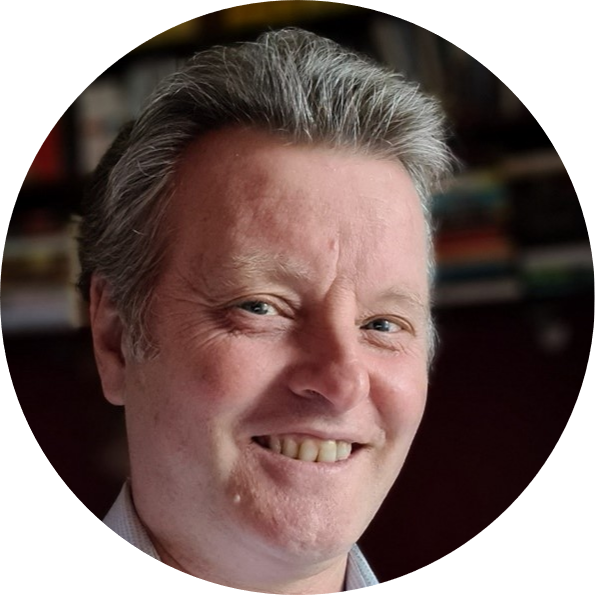 Robert Reading
Head of Content Strategy - IP Group, Clarivate, United Kingdom

Craig O'Dell
Head of F&P Sales, Clarivate, United Kingdom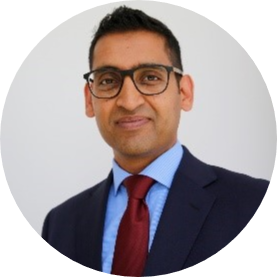 Mustafa Rasheed
Head of Innovation Sales - Middle East, Africa & Russia, Clarivate, United Arab Emirates

David Marques
Principal Consultant, Litigation Products & Strategy, Clarivate, Portugal
AGENDA:
Welcome address
13:00 – 13:15
How Clarivate accelerates the pace of innovation

Jeff Roy, President – IP Group, Clarivate, United States
How intellectual property fosters innovation
This session will highlight the importance of IP rights, particularly, how organisations worldwide focus on IP rights to support growth, sustain competitive advantage and contribute to our shared progress.

Dr. Kevin E. Cullen, Vice President of Innovation and Economic Development (I&ED), King Abdullah University of Science and Technology (KAUST), Saudi Arabia
Panel discussion
13:30 – 14:15
The Digital future - transformation of regional IP offices

This panel discussion will initiate discussions around –

- Opportunities & challenges faced by IP offices
-Potential for emerging countries
- Leveraging technology for transformation

Panelists:
Habip Asan, President, Turkish Patent and Trademark Office, Turkey

Dr. Mona Yahia, President, Egyptian Patent Office, Egypt

Gulnara Rustamova, Advisor to the Head, Azerbaijan Patent Office, Azerbaijan

Moderator:
Richard Lambert, Senior Director of Government Relations - IP Group, Clarivate, U.K

Dual presentation
14:15 – 15:15
Intellectual Property – A power tool for a nation's economic growth
The development of Intellectual Property Rights (IPR) over the years has unvaryingly brought an upsurge in a country's societal and economic growth. This session showcases the role of IP in the economic development of a nation.

Menna-t-allah Morsy Hussein El-Kotamy, International Cooperation Coordinator, Academy of Scientific Research and Technology of Egypt, Egypt

Dr. Nefissa Chakroun, IP & Innovation Program Manager at Qatar National Research Fund, Qatar Foundation
Panel discussion
15:15 – 16:00
Carbon capture and storage (CCS) - the way forward
The session discusses the role of CCS in achieving the goal of the Paris Agreement, potential for CCS to reduce emissions in the oil & gas industry, global innovation trends and latest innovations.

Dr. Marc VERMEERSCH, Executive Director, Qatar Environment & Energy Research Institute, Qatar

Mike Brady, Chief Commercial Officer and Board Director & Secretary, Trillion LLC, United States

Moderator:
Marilyn Johnson, Sr. Director, Global Sustainability, Clarivate, United States
Presentation
16:00 – 16:30
Data is the new oil – an IP perspective
Join Clarivate to gain insights into the role of IP data in shaping the future, examine factors driving the need for a new IP data model, and how Clarivate is taking the lead in shaping the future of IP information and insights to accelerate innovation and mitigate risk.

Sean Poulley, Senior VP of Product, Clarivate, United States
Presentation
16:30 – 17:00
Trends in innovation within the petrochemicals industry
This session will highlight key trends emerging within the chemical industry, with a focus on the petrochemical industry. The key focus will be on:
- Key innovations driving petrochemical growth
- Role of petrochemical industry in sustainable development
- Importance of IP protection in petrochemical industry

Mariia Bogomolova, Head of Intellectual Property, SIBUR, Russia
Lyubov Grineva, Intellectual Property, SIBUR, Russia
Danila Bukhalkin, Intellectual Property, SIBUR, Russia
Presentation
17:00 – 17:30
Developing industry focused research programs
Academic and research institutions have specialised facilities and talent to support industrial development. With these institutions facing a greater risk from funding cuts, it is becoming increasingly important to focus on the most relevant topics for research. This presentation will showcase how best to align your research with industry objectives.

Dr. Amer Al-Hinai, Associate Professor and Deputy Vice-Chancellor for Postgraduate Studies & Research (DVC-PSR), Sultan Qaboos University, Oman

Prof. Ahmed Murad, Associate Provost for Research, United Arab Emirates University (UAEU), U.A.E
Closing remarks for Day 1
17:30 – 17:40
Mustafa Rasheed, Head of Innovation Sales - Middle East, Africa & Russia, Clarivate, United Arab Emirates
Welcome address
13:00 – 13:15
Welcome address and debrief of Day One
Rob Davey,VP Strategy, IP Group, Clarivate, United Kingdom

Keynote session
13:15 – 13:45
Lab to market
Universities, research institutions, and corporations invest resources in the research and development of technologies that have the potential to transform human lives — but not all technologies leave the lab. So, what determines success? How an invention turns into a business success? This session will provide an overview of how to turn an idea into a tangible product or service that will generate economic benefits.

Dr. Maged Ghoneima, Executive Director, iHub (Innovation Hub) – Ain Shams University, Egypt
Managing your innovation costs using effective management tools and strategies
IP costs are back-loaded. Filings created today can lead to a surge of costs later as you seek global protection. To maintain high efficiency, IP departments need to strengthen their capabilities in digitalisation. In this session, we explore the modern IP management landscape and how to to increase control of your IP costs.

Herman van Schalkwyk, Partner, Spoor and Fisher, South Africa

Craig O'Dell, Head of F&P Sales, Clarivate, United Kingdom
Presentation
14:15 – 14:45
Protection and enforcement in the petrochemical industry
Join us as we analyse litigation trends in the petrochemical industry, identigy the most affected technologies and understand the potential threats and opportunities to IP protection around the world.

David Marques, Principal Consultant, Litigation Products & Strategy, Clarivate, Portugal
Panel discussion
14:45 – 15:30
Digital transformation influencing trademark practitioners in the Middle East, Africa and Russia (MAR) region
Gain insights on how digitised processes are shifting trademark filing and prosecution services in the MAR region, using digital technology to provide brand strategy consultation for customers and how national and international customers differ in brand strategy needs.

Ahu Guneyli, Partner, Erdem, Kaya & Partners / SCH-Legal, Turkey

Ahmad Saleh, Partner, Head of Patents & Designs (R&D and Innovation), Al Tamimi & Compay, United Arab Emirates

Moderator:
Robert Reading, Head of Content Strategy - IP Group, Clarivate, U.K
Presentation
15:30 – 16:00
Balancing IP protection with profitability
It is critical to strike the right balance between Intellectual Property (IP) protection and the return on that investment. The session will focus on:

- Legal and technology protection implications on the downstream sector
- The cost of maintaining IP rights and how to prioritise and achieve the right balance
- Managing, focusing, and leveraging your legal resources

Zayd Alathari, Head of IP Office & Partner, Mohammed Al-Ghamdi Law Firm - In Association with Norton Rose Fulbright US LLP, Saudi Arabia
Panel discussion
16:00 – 16:45
Developing effective patent licensing strategies
The session will discuss mechanisms along with highlighting best practices to license patents, including: identifying patents for potential licensing, finding potential partners and key approaches to assign value to patents.

Dr Iyad Alzaharnah, Director General – Innovation & Technology Transfer, King Fahd University of Petroleum Minerals (KFUPM), Saudi Arabia

John Taylor McEntire, Director - Industry Development and Knowledge Transfer (IDKT), Qatar Foundation Research, Development & Innovation, Qatar

Moderator:
Jim Belfiore, Senior VP - Advisory & Analytics, Clarivate, United States
Closing keynote
16:45 - 17:15
Jeff Roy, President – IP Group, Clarivate, United States
Closing remarks
17:15 – 17:30
Mustafa Rasheed, Head of Innovation Sales - Middle East, Africa & Russia, Clarivate, United Arab Emirates