Accelerating Innovation in a Changing World
Event Date: 21 November 2019
Location: Sheraton Diana Majestic, Milan (Venezia room)
Time: 9:00 AM to 1:00 PM

The patent information space is at an inflection point with unprecedented growth in patent volumes, technology convergence, changes in roles, and increasing complexity of business requests. Simply put, patent research is getting more difficult, but ever more critical. It's more important now that organizations manage their patent research effectively if they want to stay ahead of their competitors and be the first to market.

Join industry experts, share your own experiences on IP and R&D alignment, and learn how data-driven approaches deliver enhanced decision-making.
Presenters

Roberto Morandi, Derwent
Manager Europe – Board Member, Italy
Roberto has more than 20 years' experience and expertise in intellectual property. He is responsible for Derwent's patent workflow operations in Southern Europe. He successfully leads a team of Managers, Account Managers and Sales Consultants, that manages customer relationships and market growth, and develops overall short and long-term strategies for these regions. His motto is that customers are the heart of everything we do, and that Derwent's role is to provide tangible value to them, always. Read more

Vashe Kanesarajah, Derwent
Director - Client Advocacy, Intellectual Property
Vashe is responsible for leading cross-functional teams to create market and client driven approaches to help develop world-class products and services for the IP market. He has worked globally with technology-focused corporations, governments and research institutions to deliver actionable intelligence that drives R&D, IP and Innovation strategy. His clients have included Fortune 500 board members, government agency heads, CTOs and General Counsels. Read more

Elena Galli, Derwent
Senior Solutions Consultant
Elena's main responsibilities are to present patent solutions and help clients increase their IP systems knowledge through focused training. She has detailed experience of Derwent's products and services and deep knowledge of the Italian and southern European markets. Elena, who joined Derwent in 2008, is fluent in Italian, French and English. Read more
Key practical Learning topics
- Macro trends impacting the pace of innovation and optimising the alignment of R&D and IP strategies

- Communicating patent intelligence to influence boardroom discussions

- How modern technology and enhanced research tools support data intelligence and provide competitive advantage

- ​The future of patent search and analytics and its potential impact on innovation
Not to be missed - a special preview of the new enhanced Derwent Innovation. We will provide insight on how the latest patent research tool is going to transform the way you search for data.
Register below and and we'll send the details to your inbox.
Agenda
Arrivals/teas & coffee
9.00am – 9.30am
Opening remarks/intro
9.30am – 9.45am
Industry trends IP & R&D
9.45am – 10.45am
Break & refreshments
10.45am – 11.00am
The new Derwent innovation and how it will give you a competitive advantage
11.00am – 12.00pm
Lunch and networking
12.15pm – 1.00pm
Venue information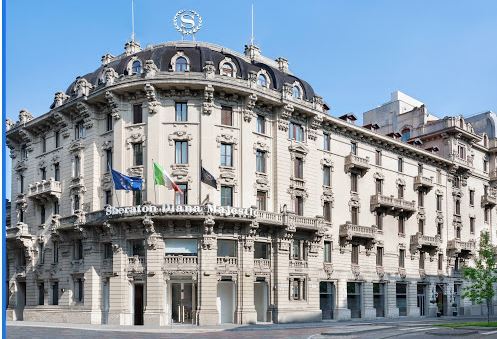 The Sheraton Diana Majestic is a historical hotel located in the heartbeat of Milan that works as the perfect base for shopping, business or discovering the city's rich history. Please view the map of the location from the venue website. Please ask for the Venezia room on arrival.