Research Fronts 2019
Clarivate Analytics and Chinese Academy of Sciences (CAS) co-released their annual report Research Fronts 2019 to identify the hottest and emerging specialty areas in scientific research from 2013 to 2018. This is the sixth annual report collaborated between the two organizations and was launched at the joint forum held at Chinese Academy of Sciences in Beijing on November 26 morning.

Research Fronts 2019

The Research Fronts 2019 report identifies a total of 137 Research Fronts, including 100 hot and 37 emerging specialties spanning 10 broad research areas in sciences and social sciences. Research Fronts are specialties discovered when clusters of highly cited papers are frequently cited together, reflecting a specific commonality in the research, which can be experimental data, a method, a concept or hypothesis.

Research Fronts 2019: Active Fields, Leading Countries

In conjunction with the Research Fronts 2019 report, Clarivate and CAS also published an analytical report entitled 2019 Research Fronts: Active Fields, Leading Countries which examines and compares national performance across the 137 Research Fronts, thereby reflecting a country's contribution and citation impact (global influence) across the 10 broad research areas.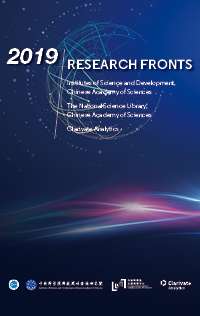 Please compete below form to download English reports of Research Fronts 2019 and Research Fronts 2019: Active Fields, Leading Countries.