Research Fronts 2020
London, U.K. and Beijing, China, November 13, 2020 - Clarivate Plc (NYSE:CCC), a global leader in providing trusted insights and analytics to accelerate the pace of innovation, and the Chinese Academy of Sciences (CAS) today released their joint report "Research Fronts 2020" to identify the hottest and emerging areas in scientific research. This is the seventh annual collaborative report between Clarivate and CAS, launched today at a joint forum held at the CAS in Beijing.

The 2020 report identified a total of 148 Research Fronts, including 110 hot and 38 emerging specialties spanning 11 broad research areas in sciences and social sciences. Research Fronts are formed when clusters of highly cited papers are frequently cited together, reflecting a specific commonality in the research – sometimes experimental data, a method, a concept or a hypothesis. Several Research Fronts identified in recent years have also well reflected the award-winning research of Nobel prize winners. For instance, in the area of Physics, Research Fronts related to the black hole in recent reports was recognized by the Nobel committee in 2020. Genome Editing which was recognized by the Nobel committee for the 2020 Chemistry prize was also identified as Research Fronts for several years.

Working in collaboration with the Institute of Science and Development, and the National Science Library both affiliated with CAS, bibliometric experts from Clarivate utilized the Essential Science Indicators (ESI)™ database which is built on the foundation of the Web of Science™ index to conduct co-citation analysis. The 2020 report starts from 11,626 Research Fronts in ESI from 2014 to 2019 and aims to discover which Research Fronts were most active or developing most rapidly. Analysts at CAS analyzed the 148 Research Fronts in great depth and interpreted them to highlight 31 key Research Fronts of particular interest.

Research Fronts 2020: Active Fields, Leading Countries
In conjunction with the Research Fronts 2020 report, Clarivate and CAS also published an analytical report entitled, "2020 Research Fronts: Active Fields, Leading Countries" which examines and compares national performance across the 148 Research Fronts. The report assessed the research activity of the world's major countries and observed how that activity is demonstrated in these Research Fronts in the face of global competition in innovation and technological advancement. It reveals that the US remains the leading nation for research in 11 areas of sciences and social sciences, followed by China in second place. UK, Germany and France rank the third, fourth and fifth.

Purus faucibus ornare suspendisse sed nisi lacus sed. Porta nibh venenatis cras sed felis. Leo vel orci porta non pulvinar neque laoreet suspendisse.

Neque viverra justo nec ultrices dui sapien eget. Lectus sit amet est placerat in egestas erat imperdiet. Adipiscing bibendum est ultricies integer quis.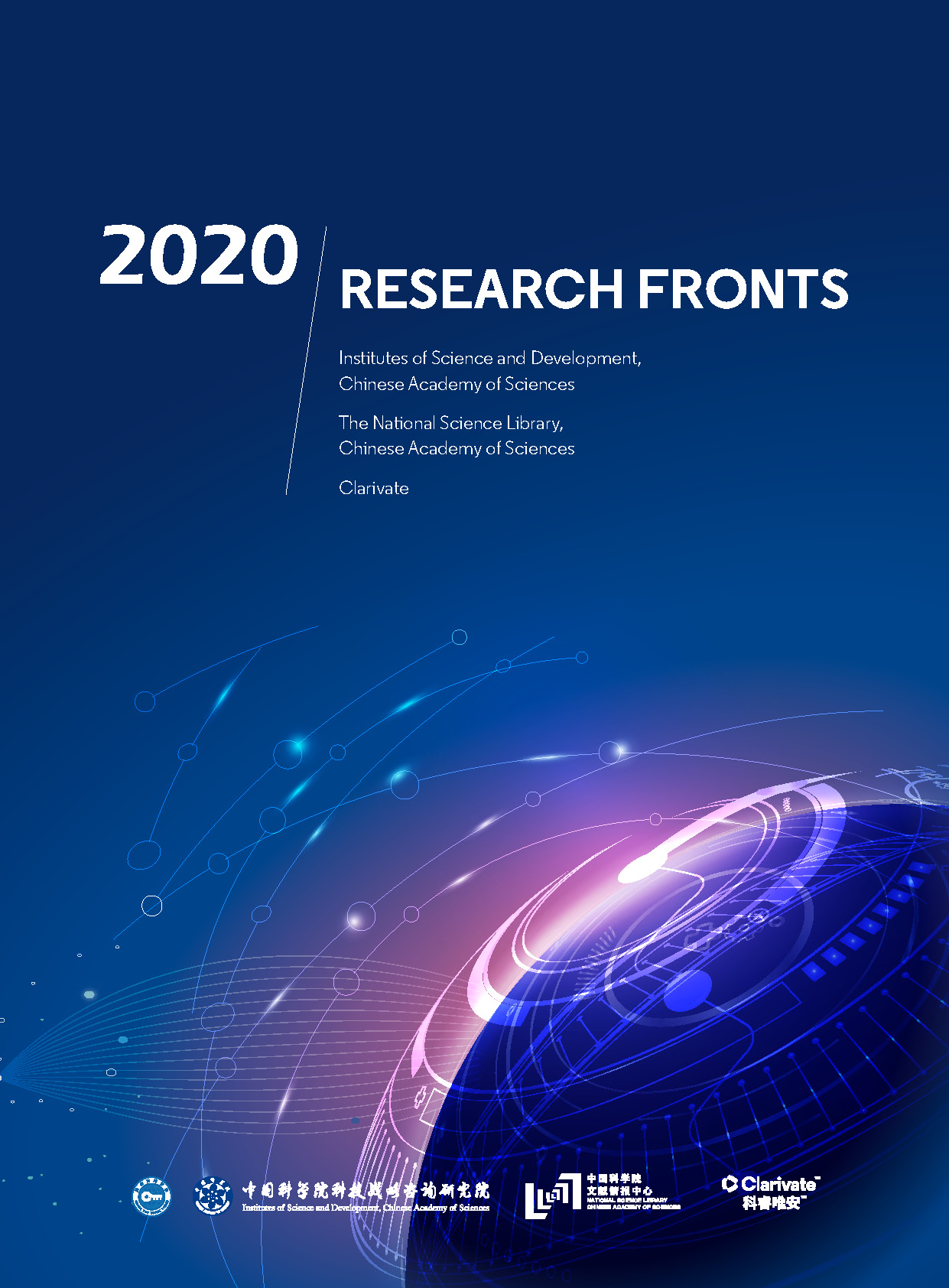 Please fill out the form below to download reports