Pakistan Research and Innovation Landscape Report
Discover how Web of Science and latest global trends have influenced Pakistan's scientific research productivity and citation impact.
Global influence of Pakistan's research is on the rise. The report indicates a 300% growth in number of publications indexed on Web of Science Core Collection in the past decade. The latest data marked 2019 as the first year in which the impact of these publications has been higher than the world average, highlighting a greater push towards research and development in the country.

Read the report to learn more about:

• Pakistan's place in the global research landscape
• Publishing in the top global research journals
• Disciplinary focus of Pakistan's research
• Top research producing institutions of Pakistan
• Patent landscape overview
• High value outcomes within our research ecosystem by Pakistan for 2019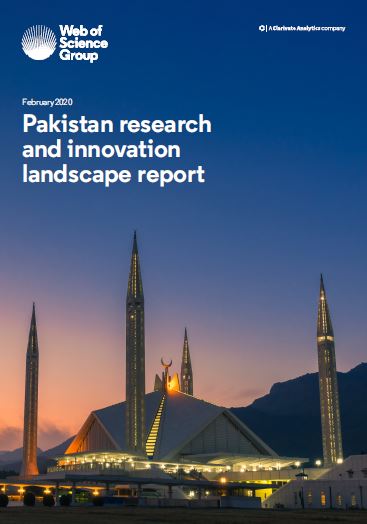 DISCOVER
Pakistan's scientific research productivity and impact
Learn
Potential of Pakistan's research and development
Fill in your details below for access to the full report.