September 22nd 2021
10:00 am EDT
| 4:00 pm CET
Unlocking untapped potential from regulatory strategy

Loading...
How to overcome common challenges and drive towards regulatory excellence.
Medicines and medical product innovations are becoming ever more complex while international regulatory frameworks are trying to keep up with this drive for innovation. Biopharma struggles to keep up with aligning their innovations with global regulations/legislation. How confident are you that your current regulatory strategies address this challenge and guide your stakeholders to make confident decisions?

Identifying common challenges in your regulatory strategy and aligning your regulatory strategy across critical functions is key to driving success. By breaking down the process into manageable chunks, your regulatory affairs team can take the lead in crafting a robust strategy interlinked with competitive analysis. Join a regulatory expert to uncover how you can design your regulatory strategy efficiently and confidently.
You'll get answers to critical questions like:
What are the common challenges of regulatory strategies of today?
How can we design a regulatory strategy towards innovative products?
What are the advantages of transforming to a modern regulatory strategy organization?
What are the challenges of shifting the regulatory strategy paradigm?
Featured regulatory expert: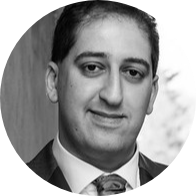 SAM KAY
Solutions Consultant
Clarivate
Sam is a Solutions Consultant at Clarivate specializing in regulatory intelligence. He joined Clarivate after holding multiple roles in regulatory intelligence and strategy across multiple large and small pharma companies. Sam's main goal is to bring regulatory affairs into a more strategic focus through high quality intelligence across the industry, enabling rapid access of life saving medicines and medical devices across the globe.
Register below and we'll send the details straight to your inbox.