Showcasing your research to advance your career
Essential tips to help you easily collect and showcase all of your work to get noticed by potential collaborators and be ready for evaluators.
Your publications, and the citations they accrue, are only one part of the picture of your overall career achievements. For example, your teaching activity, grants, community engagement, and editorial activities such as peer reviewing each represent important contributions. Compiling all of this information can feel tedious and time-consuming, but there are a few simple steps you can take to lessen the burden.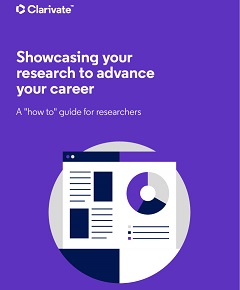 Register below for full access to this guide